Gastronomy Visit - Champagne Alfred TRITANT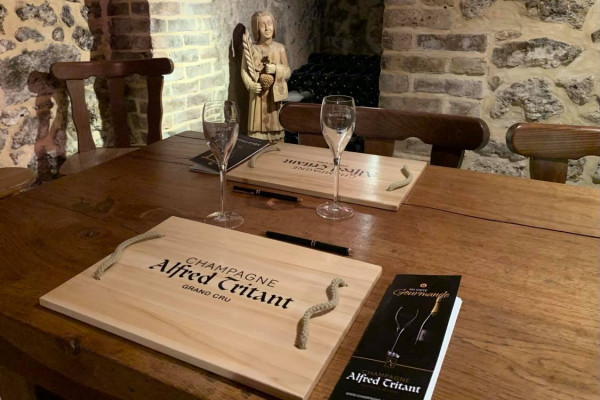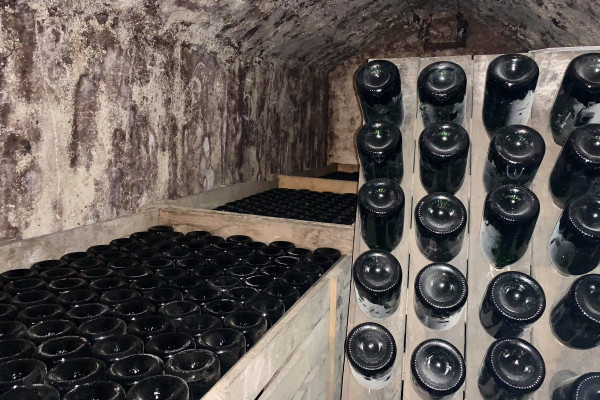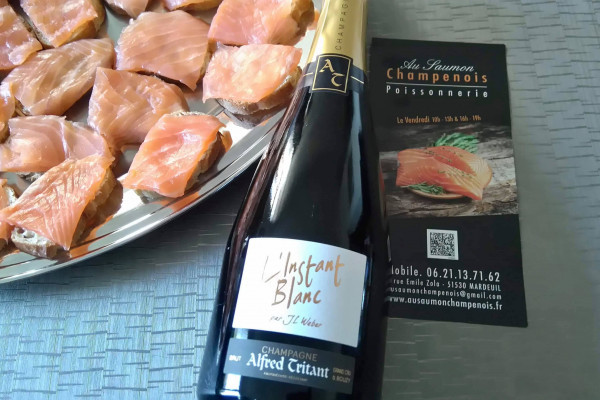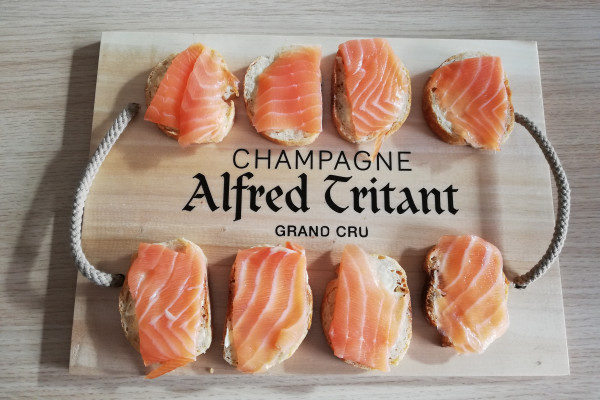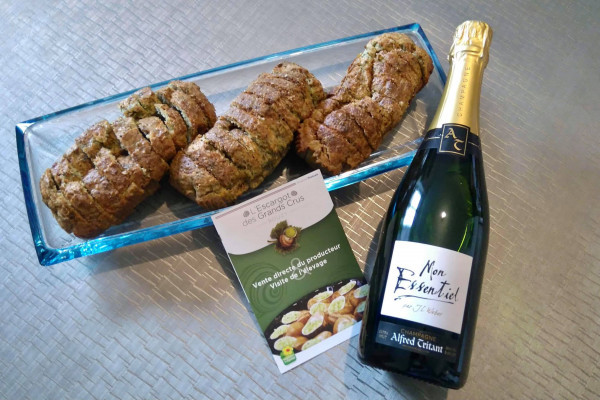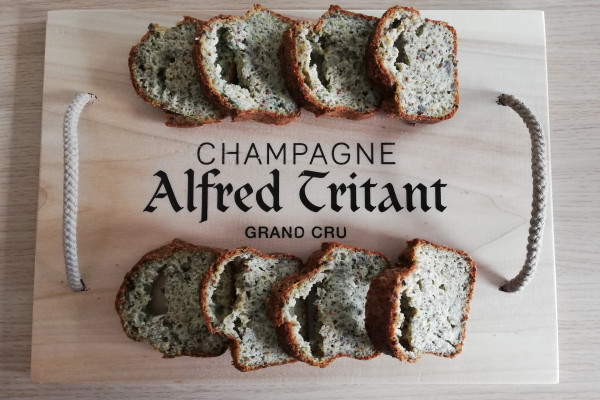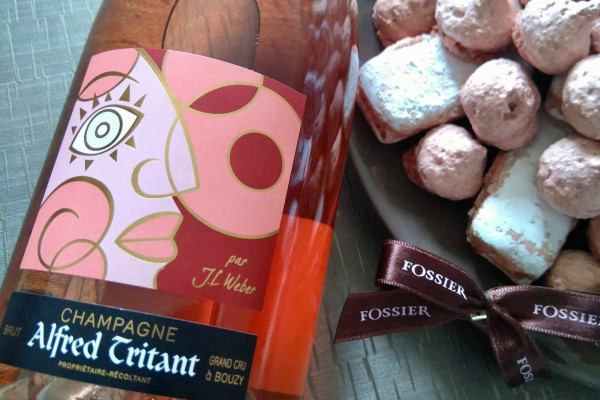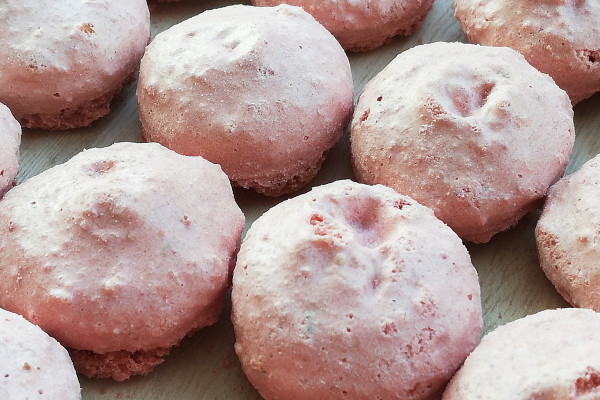 You will discover our cellar, understand how we work and make our champagnes. Then, in the tasting cellar (or outside in summer) you will discover the characteristics of 5 cuvées and of our Bouzy Rouge. The wine tasting will be paired with regional food (toasts, savoury cake, cookies, chocolates).
Reservations MUST be made more than 8 days in advance. If you book less than 8 days before the visit, we will not be able to provide the entire service: some wines will not be accompanied by food.
Original experience : tasting based on the principle of pairing each wine with a different local product.
The booking MUST be done at least 8 days in advance.
Children : decreasing price according to their age. Apple juice is served with food.
Free for children under 6 years old (no food is offered)
Included

- Presentation of the domain.

- Visit of the cellar with an introduction to the secrets of making our champagnes.

- Tasting of 5 champagnes and 1 Coteaux Champenois Bouzy Rouge paired with local products from the Marne region.

 

 

Duration
2 Hours 30 Minutes
Bring along

We advise you to take a jacket for the tasting in our cellar at around 15 degrees.

Participants
maximum 10 people
Languages
English, French
Opening hours
Important information

Please present yourself 5 minutes before the begining of the visit and come with your own mask. Hydroalcoholic gel will be available for you.
Venue
Champagne Alfred Tritant
Champagne Alfred Tritant, Rue de Tours sur Marne, Bouzy, France
In the street, free.
Offered by
Champagne Alfred Tritant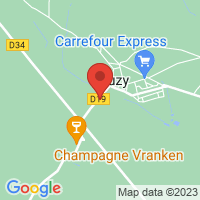 2 Reviews
Très belle visite
Très bon accueil. La présentation de l'exploitation était très pertinente et les explications sur la chaîne de production du champagne étaient très intéressantes. Ensuite très bonne dégustation de 5 champagne. L'accord met /champagne était très suptile et nous a permis d'apprécier les différents champagnes.
by pascal baroni on 06/02/2022
Une visite authentique, qualitative, documentée et chaleureuse.
Oui, ce parcours découverte du champagne agrémenté d'une dégustation de produits locaux est parfaitement organisé et réfléchi.
Le principe de réserver et payer à l'avance est très pratique et ne révèle aucune surprise désagréable.
Nous recommandons cette visite (un peu plus de 3 heures, où l'on ne voit pas le temps passer.
by Serge PIERRON on 05/27/2021