Champagne tasting class and lunch near Epernay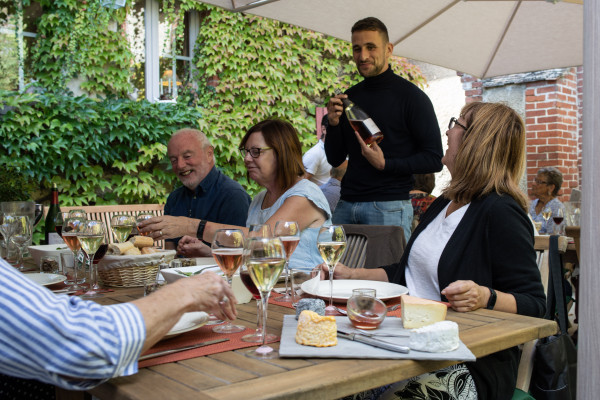 Be welcomed at a typical Champagne House (Le Clos Corbier) in Mareuil-sur-Ay. Take part in a playful champagne masterclass, and gain significant knowledge on the region and about champagne tasting! Enjoy a traditional lunch with homemade regional specialties paired with a variety of champagnes.
Cellar visit at a family domaine: Le Clos Corbier
Workshops to train your nose and palate
Comparative tasting of 3 different Champagnes
Lunch at a typical Champagne House with Champagnes and regional specialties
Included

Tasting Class and Lunch at Le Clos Corbier
Local guide during the tasting Class
6 Tastings

Not included

Transportation
Personal expenses

Duration
3 Hours
Participants
From 2 to 12 participants.
Languages
English, French
Opening hours
Important information

A minimum of 2 participants is required for a tour. If only 1 person is booked on a tour, À la Française - Champagne will contact the customer (phone or email) to reschedule or refund the total amount. 
Please note that down the cellars the average temperature is 10°C, so do not forget to bring a jacket along. 
Animals are not allowed in shared tours for the confort of all passengers.
There are no refunds for no-shows or cancellations (for any reason) within 24 hours before the start of the tour.
Children under the age of 18 are not allowed to drink alcohool
Venue
Le Clos Corbier
5 Boulevard Nicolas François Billecart, Aÿ-Champagne, France
Visitor can park easily on the street ( 5 boulevard Nicolas François Billecart, 51160 Mareuil-sur-Aÿ)
Bus stop: Mareuil-Centre Halte Nautique
Offered by
Vine Escape (A La Française Champagne)
51160 - Aÿ-Champagne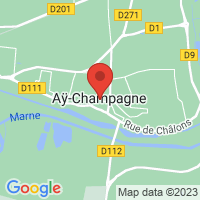 Further information
Be welcomed at 11:00am in Mareuil-sur-Ay at a typical Champagne House in the middle of Champagne vineyards (Le Clos Corbier). During the visit to the cellars dug in the 1850's, you will start with the discovery of a traditional press and learn all about the secrets of the champagne making process. Take a seat and enjoy your tasting class with a champagne quiz then train your nose to identify the different aromas and flavors that can be found in champagne through an olfactory workshop. Get competitive as you get to identify blindly 3 different champagnes from small wineries all while eating some local snacks. Immerse yourself into the french lifestyle with a casual lunch which consists of homemade regional specialties like paté en croute, Langres, or pink biscuit cake paired with a variety of champagnes. You will also get to taste the local red wine Coteaux Champenois as well as the regional liquor Ratafia. (the lunch can be adapted to allergies or specific diets). Your Champagne experience ends after lunch around 2pm.
3 Reviews
5 étoiles ????
Oui c'est bien
by SYLVIE ET PASCAL CRESSAUT on 11/17/2022
Très belle animation
Initiation très ludique et bonne découverte de différents champagnes. Dégustation variée, et repas régional convivial. Équipe dans son ensemble très professionnelle et sympathique.
A privilégier sur les banales dégustations habituelles
by Michel Soucaze on 09/27/2022
Excellent
Très bon moment partagé avec des amis.
L'animation de la dégustation était génial ! Nous avons beaucoup appris sur le champagne. Je recommande à 200%
by AUDREY on 10/24/2021